PecuVital
Within 6 months, we have created a completely new brand world around the brand PecuVital. Natural products for the welfare of animals in agriculture.
Strategy
Branding
UX / UI design
Web development
Online marketing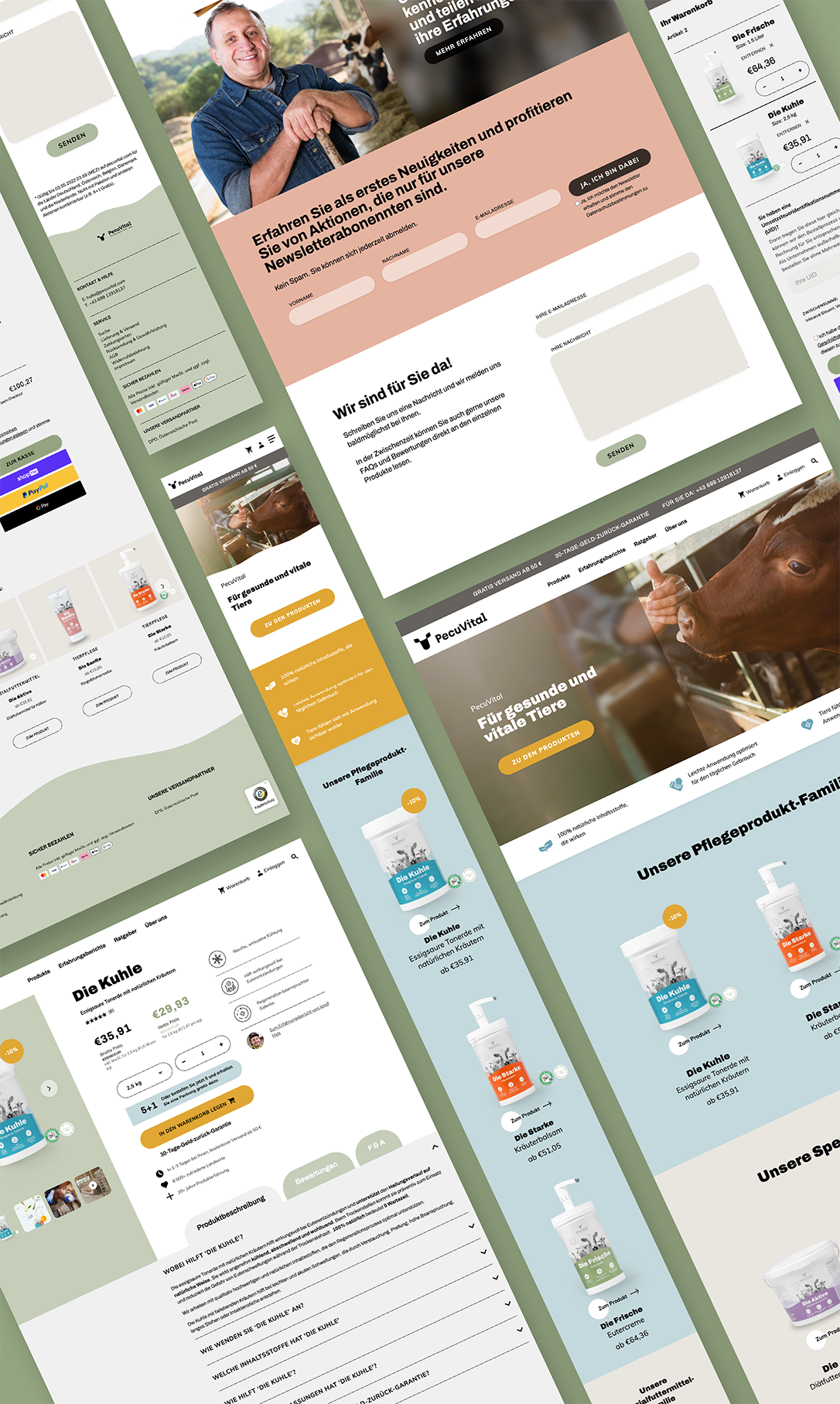 The challenge
Farmers mainly trust other farmers. They are 'F2F' or 'farmer to farmer' and like to take what they know.
The strategy
We have a wide variety of testimonials share their experiences with the products and always focus on the needs of the target group.
The brand
Many farmers struggle with their image and rising costs. Appreciation for the farming profession is deeply embedded in the brand personality of PecuVital.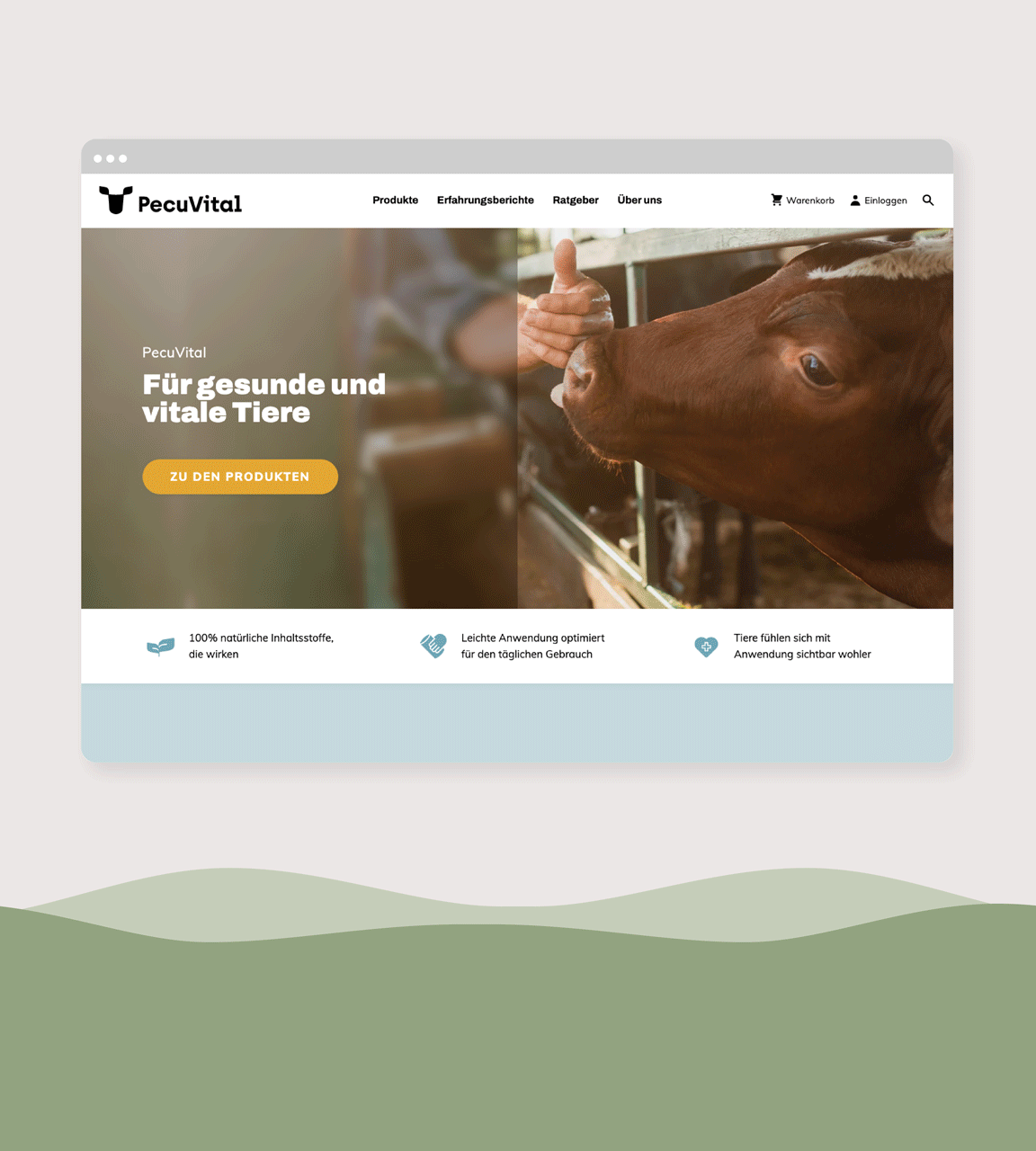 The development
With the help of Shopify, we were able to quickly bring the PecuVital online store to life. A specially programmed template ensures fast loading times.
Look & Feel
Trustworthy, natural and down-to-earth. The focus of the online store is to lead customers to a targeted purchase through a positive user experience and with insights from psychology.
'Our goal was to create an honest brand world that reflects and appeals to the target group. We see PecuVital as a sincere partner of farmers.' - Isabella Kießlich, Marketing Strategist.