PegaNatur
We have brought the new PegaNatur brand to life and are positioning it in the minds of the target group through various channels. PegaNatur stands for natural and high-quality care products for horses.
Strategy
Branding
UX / UI design
Web development
Online marketing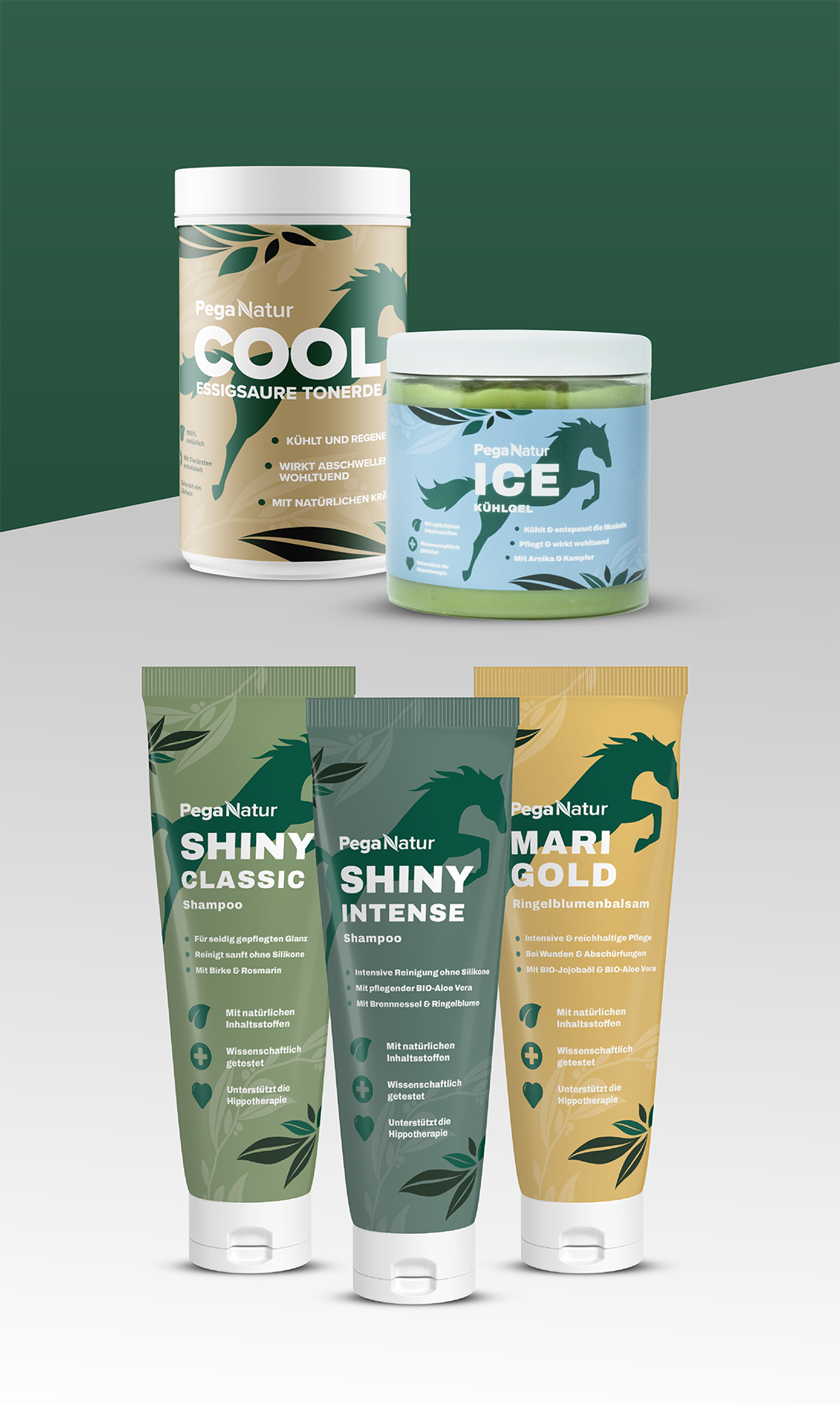 The challenge
The market is already heavily occupied with a wide variety of care products. Another brand must strongly differentiate itself from the competition.
The strategy
PegaNatur stands for high-quality and natural products that work. With each pack, the company supports hippotherapy and thus strengthens people mentally, physically and emotionally.
The brand
Horse owners are always looking for the best for their horses. 'We eat the bad apples' (Fabiola, show rider). The emotional bond and trust between horse owner and horse as well as the highest possible positive impact on our environment and social surroundings determine the aesthetic and communicative orientation of PegaNatur.
The development
With the help of Shopify, we were able to quickly launch the PegaNatur online store and enter the market. A specially programmed template ensures fast loading times.
Look & Feel
A lovingly created brand world and scientific findings create a positive user experience. Customers can orientate themselves quickly and are additionally led to the purchase with psychological principles.